"Feel like I couldn't make it without them these days... NO UTI since I've been taking it!" - Joanne P., UTRx Customer
Phone orders: 877-324-8787

30 Day Money Back Guarantee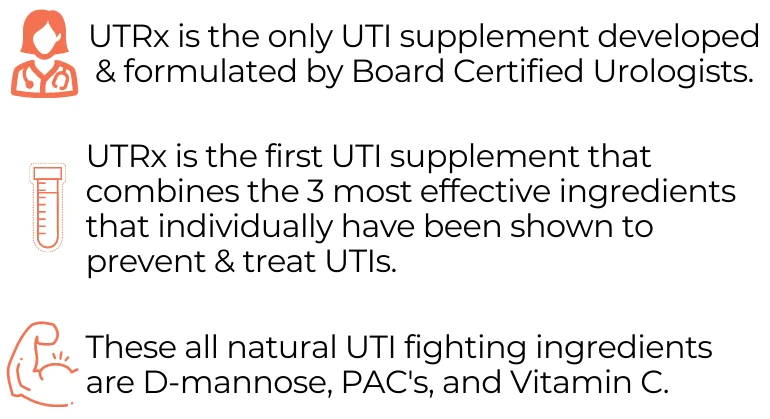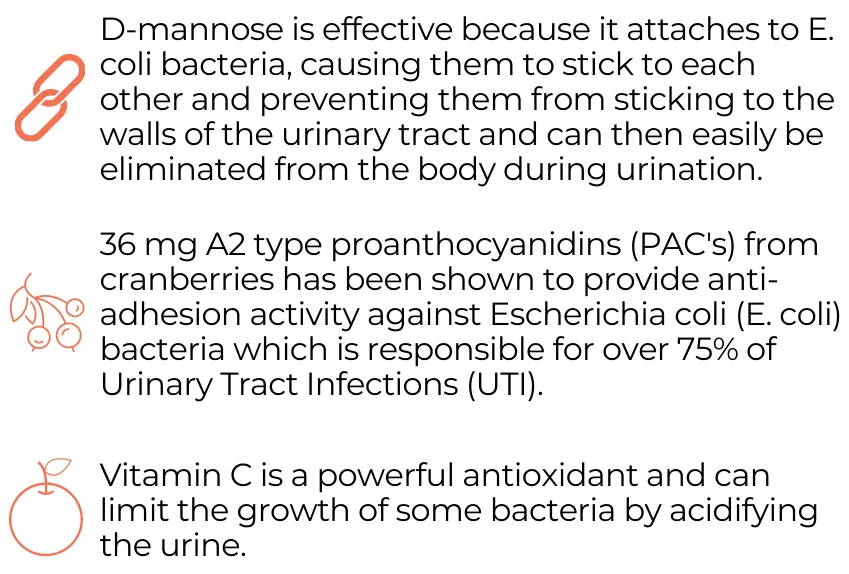 Vitamin C (Ascorbic Acid) 250 mg
D-Mannose 250 mg
Proanthocyanidins (PAC's) 36 mg
(from Cranberry Fruit Extract)
Please Click Here to view Frequently Asked Questions.
If you still have questions, don't hesitate to contact us at Support@MyUTRx.com
The ingredients in UTRx are sourced from the only clinically studied cranberry extracts available in the world.
Ingredients are tested 2 more times to check purity, potency, and to ensure no contamination.
We have some of the highest quality standards in the dietary supplement industry.
30 Day Money-Back Guarantee

If you aren't happy with UTRx within 30 days, we'll give you your money back.


Please contact Customer Service at Support@MyUTRx.com or call us at 877-324-8787.